Furniture, Crockery, Cutlery, Catering Equipment. We've got it all and in a style to suit your wedding or event.
We have a huge range of furniture to suit your style from wooden slated chairs and tables for the rustic look to Chivari limewash chairs and round or straight tables for an elegant banquet style. Need outdoor furniture? We stock wooden benches, bistro and patio furniture…
Need catering equipment? Not to worry, we stock a range of commercial cooking facilities as well as classic and contemporary ranges of crockery, cutlery and glassware. We are also happy to source and supply table linen for all your table requirements.
With so many options we don't publish a full price list on our web site. The permutations are just so large we believe that you are much better off just getting in touch and allowing us to help you specify what you need taking advantage of our many years of experience and huge product knowledge. We are very happy to give you a full quotation, just chat to us about your requirements and we will put together a bespoke package just for you.
Beyond setting your tables…
It's likely that you'll need some shelter and perhaps refreshments too, so after you've taken a look at some of our example prices for table linen and crockery, catering equipment and furniture, be sure to find out more about our event bar hire where as a brewery we're also able to stock it too.
Penrose Marquees is one of our trading names specifically for marquee hire but the whole operation is actually in-house so it's the same team that deal with equipment hire and our event bars. Hiring all of these critical components of your event in one place is a great way to reduce the amount of time you spend organising and administering so please take the time to find out more about our marquee hire service.
Anything your event needs…
and No Washing Up!
Yes. You read that correctly. You return all catering equipment, cutlery, crockery etc to us dirty. No need to wash up after your event so you can forget the rubber gloves and just concentrate on having a great time.
We're always happy to talk to you about your event no matter how big or small and it's by far the best way to select exactly what you need.
Talk to us today…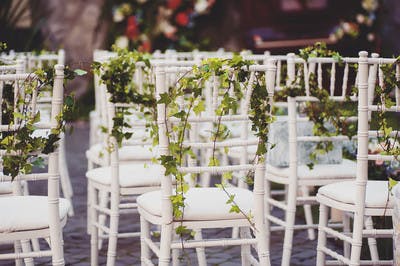 And if you'd like to see some pricing information…